Fereidan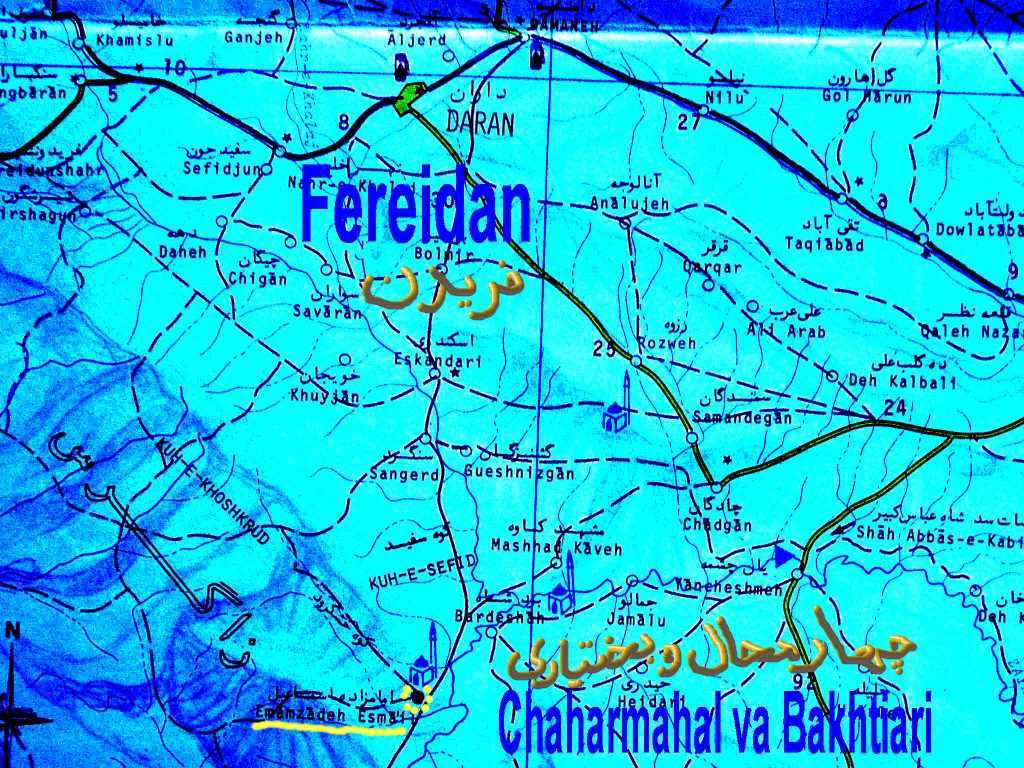 This map shows the main parts of Fereidan.
The people are mostly Bakhtiary, but the region belongs to the Province Esfahan.
The Bakhtiaries, a very old Iranian Nation, are living in Fereidan and in the Province Chaharmahal va Bakhtiary on the east side of the great Zagros mountains. One of the highest peaks (Zard Kooh=Yellow Mountain over 4000 m) is not far in the south west. A great part of this nation is also living in the north-east part of Province Khoozestan.
The Villages Emaamzadeh Esmail, Bardeshah, Sengerd, Chadegan, Haidari, Eskandari and so on belong to the region, where we can look for the first settlements, which our ancestors grounded few hundreds years ago. At present we have to identify any village with one part of this great family.
The most of the stories, we are going to talk about(Battles, Marriages, Tragedies and Catastrophies), happend here.
If you like to know more about Bakhtiaries Click here.