I R A N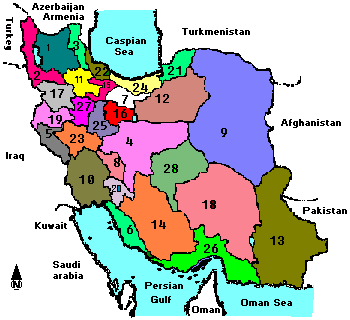 Iraninan Provinces at present :
No. 4 Esfahan (Fereidan and Lenjan are included, Capital: Esfahan)
No. 8 Chaharmahal and Bakhtiari (Capital: Shahrekord)
No. 10 Khoozestan(Capital: Ahwaz)
No. 14 Fars (Capital: Shiraz)
No. 23 Lorestan (Capital: Khorramabad)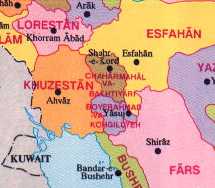 There are at least five provinces, where the Lori Languag, The Language of the Lors (a Iranian Dialect) is spoken.
The Lori Speaking people in north east Khoozestan, in Fereidan in the west of the Province Esfahan and in the province Chaharmahal and Bakhtiari are Called Bakhtiari.
Many Bakhtiaries live in Esfahan, in Ahwaz and in Tehran, many of them immigrated to Europe and America